Auckland

Guitar Lessons, Theory Lessons, Composition Lessons, Jazz Improvisation Lessons, Music And Movement For Under Fives, Skype Lessons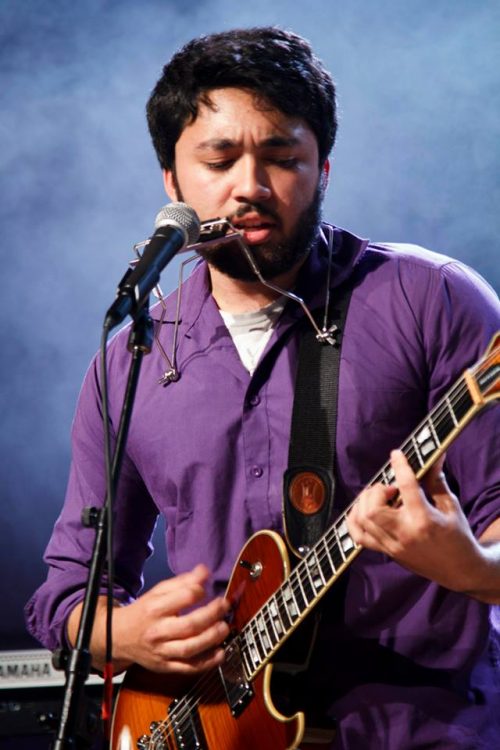 Qualifications: Unitec Diploma in Contemporary Music
Pricing: 20 half an hour, 35 an 45 minutes.
Styles: Folk, Blues, Classical and Jazz.
Suitability: All ages are welcome, beginner level.
Bio
Hi, my name is Adam. I have been playing guitar since I was 16 years old and have performed in venues around Auckland playing styles from folk, metal, blues etc. When I left school at 18 I knew I wanted to do something musical in life, so I got a Unitec Diploma in Contemporary Music.
I believe music is something which shouldn't be stressful and is more of an artistic outlet for the stress accumulated in life. I am laid back but believe in hard work when it comes to learning and performing.
Teaching Info
Students should be ready to learn the basics! From positioning the guitar, to pressing the fret board, learning to play with both your fingers and a pick.
What you will receive:
-Children will follow Hal Leonard's Guitar for Kids. I have found success in my lessons using this book, as it starts with the most basic chord positions that children and beginners are comfortable with and slowly progresses with the student.
-More advanced students will follow Willam Leavitt A modern Method for Guitar. Leavitts guitar method starts with novice techniques, theory and compositions and progresses into a mastery level.
-30 minutes Lessons (for beginners) to 45 minutes, one on one.
-Comfortable home Studio in Ponsonby but I am able to make trips to Ponsonby, Grey Lynn, Mt Albert and Avondale.
I am easy going and understand that learning a new instrument can be difficult and daunting. I believe positive reinforcement is the way to go with the guitar!
I teach from a home studio in Grey lynn/Ponsonby and I'm happy to make trips within reason. Looking forward to meeting you :)