Join 778 other teachers around New Zealand who are making more money through teaching thanks to NZ Music Teachers Online
Features of NZ Music Teachers Online
Your very own page on New Zealand's top ranking music teacher directory on Google (try searching for your instrument in your city!).
Photos of you on your page with a bold customisable banner
Clear contact information so students can contact you directly
Appear in search results for as many intruments or services you provide
Student testimonials (Featured and Professional only).
Login and manage your page yourself
No referral fees! You make all the money from your lessons - as you should!
Start creating your page!
*please note the site is no longer free to join for new memebers, see plan options below
Teacher Testimonials
---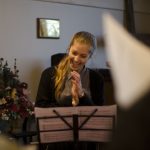 NZ Music Teachers Online is the only platform I need to use for advertising my teaching. Since signing up in 2015 I've had a steady flow of enquiries, so it's been easy building up my teaching schedule each year. It's the only place I've needed to advertise, and it's always one of the first hits when searching for music teachers online. It attracts good teachers as well as students who are keen to learn, it's simple to use, looks elegant, and lets you edit your own profile whenever you need - a huge bonus.
- Olivia Webb
---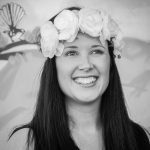 I am so grateful for this website! Before I joined NZ Music Teachers Online all of my enquiries were from word of mouth... now all of my enquiries are from this site alone. It is perfect for both the students and the teachers. We are all together in one clear, easy to use website and it provides a place where students can find teachers that suit their age and stage... their philosophy and nature.
By having all of my information on the site, I find it cuts out a lot of the student/teacher correspondence as the student can find most of their answers in my blurb. Being a part of NZMTO is really affordable and gives options within various price ranges. The only reason I haven't tried the next tier up on the website is because my diary constantly full as it is. I have really grown my teaching through this community and I'm so happy to be spending more time doing what I love. I am stoked to be a part of this great site and I can't wait to continue working with more fantastic students like the ones this site has introduced me to. I highly recommend joining!
- Lucy Hiku
Plan Options
Premium Plan
$40 Per Year
Most Popular
---
Appear in instrument and location searches
Google SEO support
Your own address:
nzmusicteachers.co.nz/your-name
A picture of you in all search results and on your page
Social Media Promo on Facebook and Instagram
Featured Plan
$100 Per Year
---
All the Premium features plus:
Appear randomly in the sidebar of the site
Appear randomly on the homepage
Professional Plan
$200 Per Year
---
All the Featured Plan features plus:
Appear at the top for your instrument
Appear at the top for your services
Appear at the top for your location
Your listing has a cool light-blue background and border
Recommended teacher section
all professional teachers rotate the very top spot for their service/location/instruments
Teacher Testimonials
---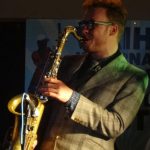 NZ Music Teachers Online is a fantastic website which I'd thoroughly recommend to any established teacher looking for students. It's worked excellently for me and the premium membership is definitely worth it.
- Oscar Laven
---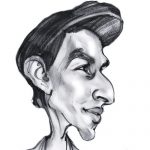 For the cost of one lesson, I've taught hundreds... this site has been my biggest source of student enquiries, hands down.
- Tom Harris