Wellington

Guitar Lessons | Skype Lessons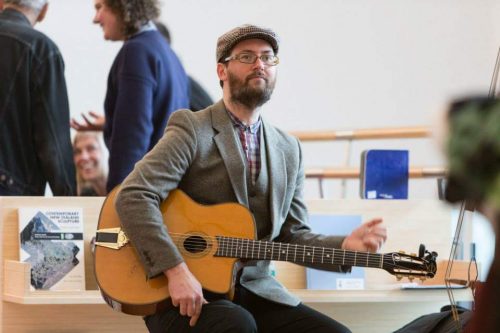 Pricing: $30 half hr - $60 per hr
Styles: Gypsy Jazz, Swing Jazz, Blues
Suitability: Suitable for all levels
Bio
Adrian Jensen is a Wellington based guitarist who has been playing guitar professionally across Wellington and New Zealand since 2011. His main focus is acoustic guitar, gypsy jazz, early jazz and swing guitar, playing in bands such as Black Spider Stomp, The Roseneath Centennial Ragtime Band, The Dancing and Drinking Society, The Cosmonauts, La Bete, The Little Blast Orchestra, 12 Bar Crawl and Les Jolie Blondes.
Teaching Info
My focus is on the rhythm, techniques and phrasing/soloing in the gypsy jazz style and early swing jazz of the 1920's, 30's and 40's.
We will go over ideas on learning repertoire, rhythm, picking technique, tone, soloing and musicianship.
I teach beginner to intermediate guitarists who are wanting to learn for their own enjoyment or looking to start a band and gig.