Wellington

Drum Lessons, Electric Bass Lessons, Guitar Lessons | Song Writing Workshops, Composition Lessons, Mixing and Mastering Lessons, NCEA Music Tutoring, Skype Lessons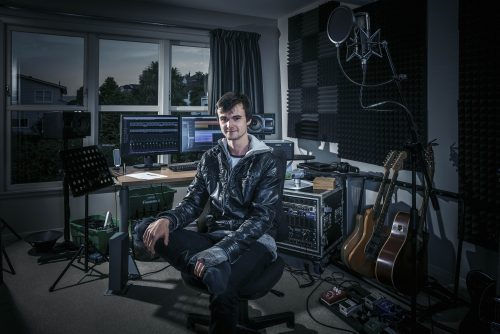 Qualifications: Multiple teachers with Bachelor of Music (Honours, First Class), Bachelor of Applied Arts (Music) etc
Pricing: $35 per half hour
Styles: All genres, from jazz and classical to rock and metal
Suitability: All ages and levels
Bio
Begin your musical journey with us, or take your skills to the next level in our tailored one-on-one lessons.
Our team of dedicated teachers provide professional music lessons in the Khandallah/Johnsonville area. If you're looking to start learning an instrument, or advance to a higher level, then you've come to the right place. Read more about our lessons on our website.
Teaching Info
Whether it's strumming a few chords in your bedroom or playing ripper solos in front of thousands of people, playing an instrument is a huge amount of fun. It takes passion and practice, and we can help you get there.
We can take you from a beginner to an advanced musician, developing countless skills in various areas of your chosen instrument. We tailor our lessons to individuals, making sure that they best accommodate the passion and music tastes of our students.
For students sitting NCEA music standards, we can tailor our lessons to help you achieve Excellence in all your assessments. In our 6 years of teaching NCEA standards, we are proud to say our students have never achieved anything other than Excellence grades in their performances. We work closely with Onslow College to always stay up to date with the NCEA curriculum/syllabus. Click here to read more about our lesson structures.