Electric Bass Lessons | Double Bass Lessons, Trumpet Lessons | Theory Lessons, Jazz Improvisation Lessons
Styles: Jazz, pop, rock, classical
SungJin is an experienced professional musician based in Auckland. In 2012, he graduated from the University of Auckland majoring in jazz performance on the bass guitar, double bass, and trumpet with a first class Bachelor of Music (Honours) degree. He has had a successful music career, being involved in...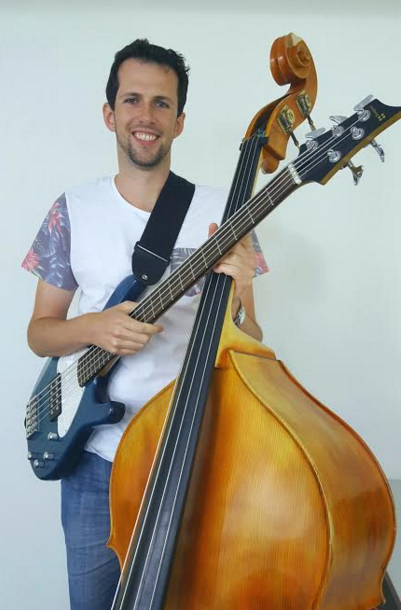 Double Bass Lessons | Electric Bass Lessons | Aural Lessons, Theory Lessons, Composition Lessons, Jazz Improvisation Lessons, NCEA Music Tutoring
Suburb: Auckland Central
Styles: Jazz, Funk, Latin, Rock
Denholm is currently studying towards a MMus at the University of Auckland. To date at UoA, he has completed a BMus(Hons) majoring in Jazz Performance & BSc majoring in Physics, recieved a Summer Research Scholarship, the Anne Bellam Scholarship, and the UoA Research Masters Scholarship. Denholm ha...