Christchurch

Drum Lessons | Percussion Lessons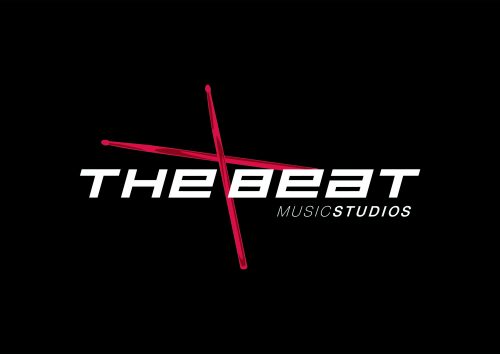 Qualifications: Bachelor or Musical Arts - CPIT, Diploma of Teaching and Learning - College of Education
Pricing: Lessons start at $240 per 10 week term.
Styles: Contemporary Drum Kit, Tuned Percussion - Marimba, Vibes, Xylophone, Timpani, Snare Drum
Suitability: All ages and all levels catered for
Bio
Student progress – mixed with fun, customer satisfaction and teaching excellence
are most important to the team at The Beat Studios. We seek to create an environment where students are encouraged to set goals, and are then equipped with the musical skills to achieve these drumming/percussion goals or qualifications.  We seek to provide  quality drum kit and percussion tuition in dynamic ways that engage students using the Drumsense teaching programme.
We offer lessons from Monday to Thursday at our Bryndwr studio from 3.00pm through to 8pm.
Drum kit lessons – Fortnightly Hour Lessons $240 per 10 week term (either 1hr fortnightly or 1/2 weekly) or Weekly Hour Lessons $460 per 10 week term.
Tuned Percussion Lesson spaces are limited. Please contact me for availability and pricing. Some students like to take an hour fortnightly drum kit lesson and tag on a 1/2 tuned percussion lesson straight after. This is a great way to diversify you skills!
Our studio located in Bryndwr has three Roland electronic drum kits, a jamhub and headphone mic sets. During a lesson, a student occupies a kit either side of the teacher, allowing for an individualised learning programs to take place. The isolated headphone system gives each student some focused time to consolidate their learning during a lesson. This set up gives us the ability to deliver quality lessons while using the latest electronic technology.
The Bryndwr studio is located at 5 Wallace St, off Aorangi Road.
Teaching Info
The Drumsense program is a musical approach to playing the drum kit. This approach focuses the beginner on co-ordination, time playing and enjoyment of the kit as a whole. The program uses play-alongs to develop time playing, style and feel and this enables students to apply their new skills when playing with other musicians. Drumsense develops concepts and technical ability leading to the drumming rudiments and many other techniques that are fundamental when developing drumming skills.
During Jonathon's career, he has facilitated Trinity/Guildhall, Trinity Rock and Pop, and Rockschool workshops around New Zealand. His in-depth knowledge of these exams is an asset to students at The Beat who wish to gain an internationally recognised grade in the drum kit.
At key points within the Drumsense Program students will have gained the technical ability necessary to start working towards graded exams.
These exams test all aspects of a drummers knowledge and ability, which include: Timing, Feel, Stylistic Awareness, Technical Proficiency , Sight Reading and Ear Training.
The Trinity Rock and Pop exams and Trinity College exams take place various times throughout the year, and the exams are adjudicated by an examiner from the U.K. Upon passing an exam (with a Pass, Merit or Excellence) a student will receive an internationally recognised certificate from Trinity College London or Trinity Rock and Pop (U.K).
See our website for youtube clips of some the concepts you will be learning at The Beat Studios. www.thebeatstudios.co.nz