Auckland

Guitar Lessons, Ukulele Lessons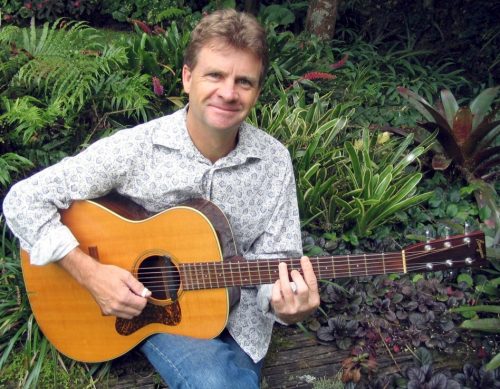 Qualifications: Trinity Plectrum Guitar Grade 6
Pricing: School child $25 Adult $30 (for 30 minute lessons)
Styles: Electric and acoustic - pop, rock, blues, country, folk - pick and fingerstyle.
Suitability: Ages 8 and upwards - beginners through advanced.
Bio
Discovering a passion for music in his teens, Chris began to build a career in performing and teaching music. Chris worked at the Auckland Rock Shop, and played electric guitar in rock and pop cover and original bands. Chris is a member of Celtic folk music band Lothlorien, who won the New Zealand Music Award for Folk Album of the Year in 2000. In addition to teaching privately, Chris taught guitar in schools for a number of years. Chris now teaches ukulele as well as electric and acoustic guitar.
Teaching Info
Lessons are one-on-one and tailored to meet the goals and tastes of individual students. Lessons can include picking and strumming techniques, reading notation and guitar tablature, scale and chord construction. Thousands of songs to choose from, or songs can be arranged to suit. Electric guitar styles: blues, rock, pop, funk, jazz. Acoustic guitar styles: blues, ragtime, pop, folk, Celtic. I also teach mandolin and Irish bouzouki.