Auckland

Choirs, Drum Lessons, Guitar Lessons, Piano Lessons, Singing Lessons | Artist development, Ensemble Coaching, Song Writing Workshops, Theory Lessons, Music And Movement For Under Fives, NCEA Music Tutoring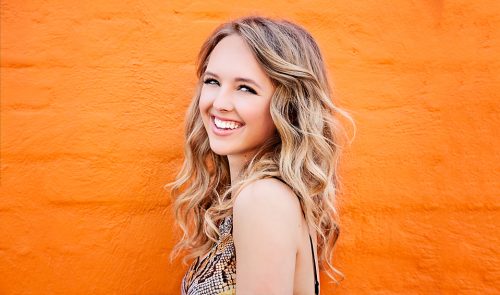 Qualifications: Bachelor of Music, Qualified Simply Music Piano and Music Rhapsody Teacher
Styles: Jazz, Pop, Contemporary, Rock
Suitability: 3 months +
Bio
Eliette's Music Academy
At Eliette's Music Academy it is extremely important to us that each student has a strong understanding of how their instrument works. It is important that we all have fun and enjoy music as a life long companion and are able to self express and self discover in the process.
All of our tutors are experts in their field with a wealth of knowledge to pass on to their students.
There is a lot of fun that is had at EMA and we welcome you to join in, in the magic of music making
About Eliette Roslin:
Being immersed in music from a young age Eliette grew to love and appreciate the creative world.
She has been playing piano and singing since she was 5 and started writing music when she was 13. By the time she was 17 she had placed in the top 50 of the Play It Strange Song Writing competition where her song Believe was produced and published. It has since been played on NZ radio and her songs just keep piling up.
When she was 18 she moved out of home and across the world where she spent a year in Amsterdam exploring as well as interning for Karin Bloemen, a dutch singer / comedian. The time spent abroad was a massive learning curve for the young songstress and an incredible experience.
She then moved to Sydney to study at AIM where she was surrounded by talented classmates and tutors. Mentored by the likes of Nina Harris, Trish Delaney-Brown, Sean Coffin, Steve Henderson & Jamie Rigg.
On stage Eliette finds singing a story telling art form, where she can let go, express and enjoy herself. With a positive view on life, Eliette is a warm and welcoming person who is open minded and adapts to any situation.
By the time she was 14 she began teaching the very method she learned from, Simply Music, being not only one of the youngest teachers for the company but also the first teacher for New Zealand.
In 2014 she graduated from AIM with her Bachelor of Music Majoring in Vocals and in 2015 furthered her studies with Music Rhapsody.
With great patience and care she teaches children and adults from all ages.
Teaching Info
SIMPLY MUSIC PIANO
Simply Music is the largest playing-based music education institution in the world. It presents a piano learning method that looks at music in a totally new light, and pioneers a new direction in music education. Its revolutionary approach profoundly differs from the more common, traditional "reading-based" methods making it fun and enjoyable to all ages.
MUSIC RHAPSODY
Music Rhapsody was developed by internationally renowned
music educator, Lynn Kleiner and is a fresh approach to early childhood music education. Through the use of unique instruments, puppets, and a no-hurry approach, young children are engaged every step of the way. Young students are fully prepared for Simply Music piano lessons and learning other instruments through their participation in this amazing program.
The Simply Music Rhapsody journey begins at birth and continues for a lifetime.
SINGING LESSONS
Eliette's singing lessons focus on technique, breath support, story telling, tone, performance and song writing. Having studied under world renowned professionals her lessons are thorough but also fun.
DRUM LESSONS: The drum lessons we offer are structured in line with the learning philosophies of EMA, that being playing based. We believe playing based learning is the key to success and we keep the ability of the student at the fore front of progress.
We offer drum lessons in an array of genres to all ages and abilities, from beginners to advance.
Styles offered:
Jazz
Funk
Pop
Rock
Blues
Contemporary
GUITAR LESSONS: Our guitar lessons begin from 5+ from beginners to advanced
Courses offered:
Electric
Acoustic
Classical
Contemporary and Classical Harmony
All genres on offer
THE SONGWRITING CLUB: A new and exciting Songwriting Club is being created at Eliette's Music Academy. The Club is focused on understanding how to write better music and lyrics. Aiming on key elements such as the formation of music, chord structures, lyrics, hooks, rhymes, riffs & melodies. The Club is also a workshop where songwriters are able to share their work in order to improve their skills. It's part lecture and part workshop.
The club is aimed at all ages, from 13 to 88. The workshop runs the first Friday of each month at a price of $20 prepaid. Booking is essential
When: 1st Friday of the month
Where: 6/28 The Avenue, Albany
Time: 7:30pm – 9pm
Cost: $20 pre booked.
MASTERCLASS WORKSHOP (13 – 20 yr olds): Work on your vocal technique, performance skill, story telling, stage presence and microphone technique at EMA's very own Masterclass workshop.
Taking place every 3rd Wednesday of the month from 7:30-9pm. EMA's Masterclass is a great place to gain more confidence, practice your performing in a safe environment and get feedback on your stage presence and attitude.
Tickets cost: $20 pre booked.
"Eliette is an outstanding teacher who possesses a very friendly teaching style. She is articulate, concise and really understands children and different learning abilities, styles and preferences" – Tara (Mum)
NEW ZEALAND GIRLS CHOIR:
At the New Zealand Girls Choir we thoroughly believe everyone has a voice and that everyone deserves to be heard.
It is our goal to inspire, challenge, create and build confidence in a nurturing and supportive environment where young girls can understand their voice and how to take control of their place in this world.
Any girl age 5 and up can join us as we sing, dance, perform and make friends in weekly classes. We cater to all abilities and confidence levels.
Everyone can sing with the right support and education and we're here to help.
For more information: www.nzgirlschoir.co.nz
HOLIDAY PROGRAMMES:
For more information on our EXCITING holiday programmes for January 2017 please click here: http://www.eliettesmusicacademy.com/classes/#/holiday-programmes/