Auckland

Guitar Lessons | Ukulele Lessons | Aural Lessons, Theory Lessons, Composition Lessons, Jazz Improvisation Lessons, NCEA Music Tutoring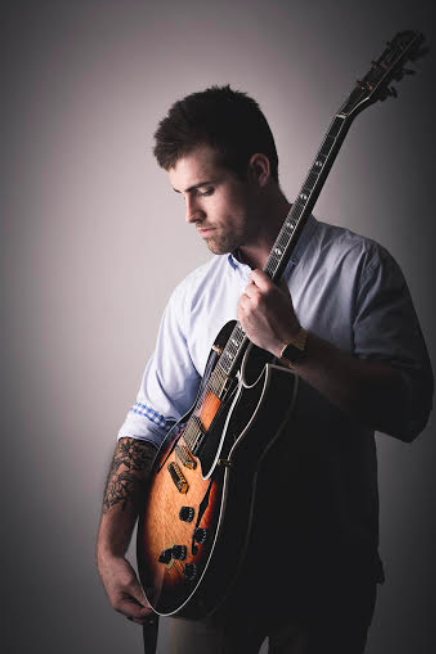 Qualifications: BMus(Jazz Performance), Victoria University
Pricing: $20 - $50
Styles: Beginners & kids, jazz, blues, rock, funk, R&B, reggae, and beyond
Suitability: 7 years and up, beginner to advanced
Bio
I am a professional guitarist, vocalist, composer, and teacher living in Auckland, New Zealand.
Music teaching is not something anyone can do; while being a fantastic musician is one thing, being able to effectively communicate information, inspire, and direct people of all ages and learning abilities is an entirely different skill. I take great pride in being able to assure all of my students that they will be receiving the best possible knowledge, encouragement, and structure available in guitar tuition in the Auckland region.
I can guarantee this with confidence, supported by over 5 years experience as a teacher, teacher training from the MEC, a degree in music from one of New Zealand's foremost tertiary music institutions, ongoing experience as an in-demand professional musician, years of guidance from New Zealand guitar wizards Dixon Nacey and Neil Watson, and a lifetime love of music.
I currently work as a performer and composer with Soul/Funk group Hipstamatics, covers group Two Many Chiefs, and as a solo guitarist and vocalist. I also teach guitar at Stella Maris School in Silverdale and The Auckland Music Education Centre.
"Jason has tutored my son Olly for over 2 years and has really transformed the way Olly is progressing with Guitar. Olly has always had the vision for being a rock star and Jason had managed to use his enthusiasm to give him incentive to improve practising habits. Jason's selection of music is aimed at individual students and so practising is never a chore but something to look forward to. Jason really went the extra mile with Olly, setting him up with an electric guitar!. He has provided Olly with such a strong love of guitar, and I can see he will continue to develop his skills throughout college."
– Jenny Deady, mother of Olly (age 12)
Teaching Info
As a musician that prides themselves on versatility, I am able to cover a large variety of musical styles and communicate music theory and reading knowledge in a step-by-step, easy to follow way.
Younger students and beginner guitarists (ages 7 to 107) have the option of several courses from which to base their learning experience from, which I can guide you to depending on your personal interests, goals, and abilities. The most popular courses include the progressive guitar, trinity schools, and rockschool methods, which also include official exams for those that are interested. While these courses and others like it do provide an important backbone and structure to lessons, we will always explore much more music and musical ideas outside of a set curriculum in our lessons and keep the learning journey exciting and relevant to you.
More advanced students have the option of exploring more advanced courses, or just discussing and studying particular areas of interest to them. This may include jazz improvisation, rock rhythm and soloing, acoustic fingerstyle, blues, pop, funk, soul, R&B, theory, reading, and much more.
Students are expected to commit to either weekly or fortnightly lessons to ensure the lessons are worthwhile for both teacher and student. Students have the option of a 30 minute individual lesson ($30, recommended), a one hour individual lesson ($50, recommended for more advanced players), or a duo lesson ($20 per student, suitable for beginners). Lessons are invoiced on a monthly basis.