Create your page on
New Zealand's premier
music teacher directory
Start creating your page!
*please note the site is no longer free to join for new members, see plan options below
Your professional looking page
showcasing your style and branding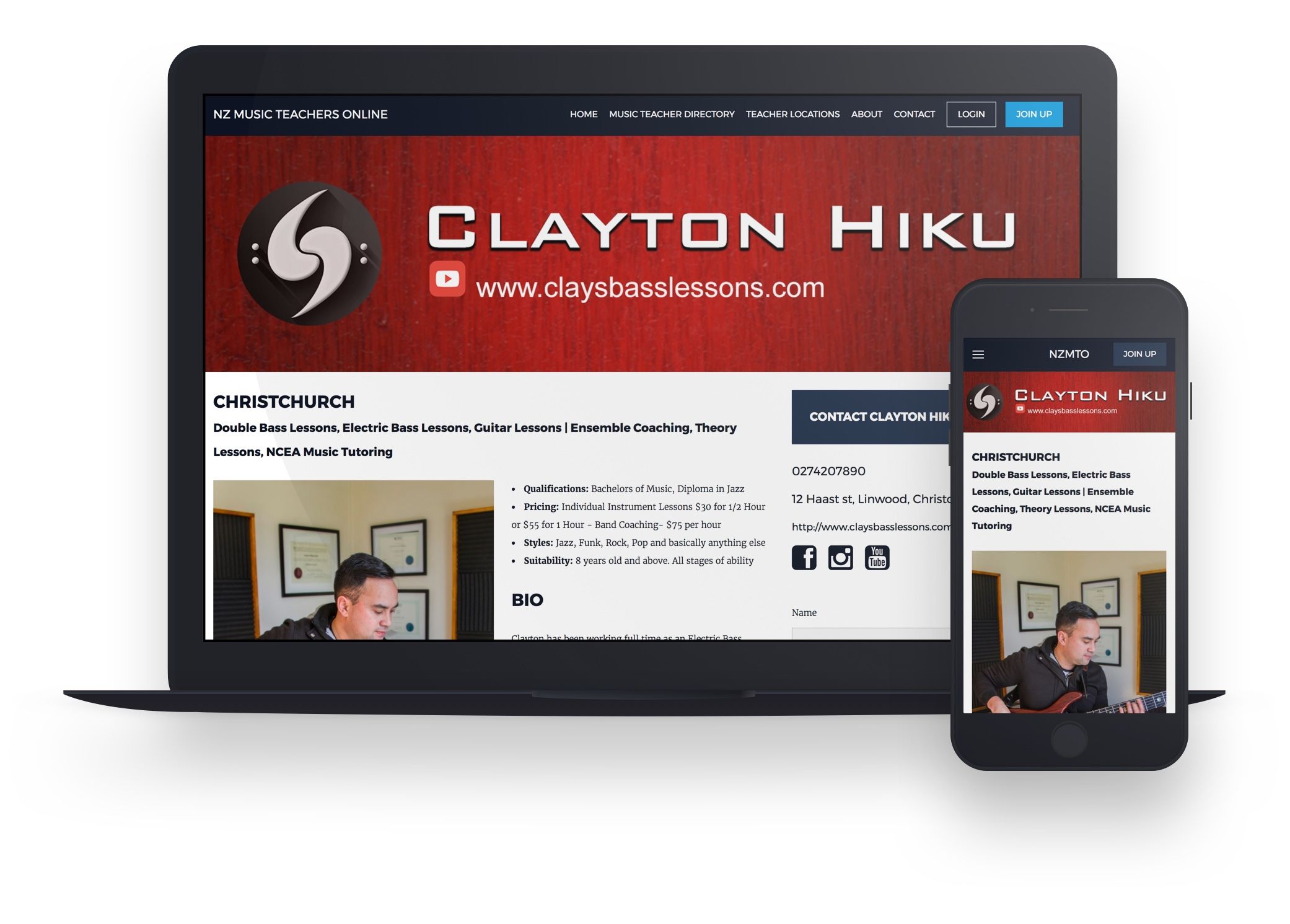 Features of NZ Music Teachers Online
Your very own page on New Zealand's top ranking music teacher directory on Google (try searching for your instrument in your city!).
Photos of you on your page with a bold customisable banner
Clear contact information so students can contact you directly
Appear in search results for as many intruments or services you provide
Student testimonials (Featured and Professional only).
Login and manage your page yourself
No referral fees! You make all the money from your lessons - as you should!
---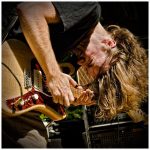 I've been advertising on NZMTO for a few years now, and it's been an excellent way for enquiring students to get in touch with me. It's one of the main ways I promote my services as a full time private guitar and bass teacher and is well worth the price.
- Ari Freeman
---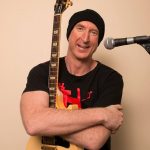 NZ Music Teachers Online is a valuable asset for every NZ music teacher that's serious about extending their multimedia profile and reaching a larger audience of new potential students. Mike's truly professional, easy to work with and very speedy when it comes to implementing new ideas to continue to keep the NZ Music Teachers Online site #1 with both students and coaches and teachers.
- Paule (Rapid Vocal Results)
---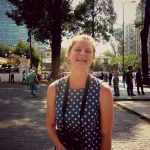 NZ Music Teachers has been the easiest and most effective way for me to promote my studio. It has taken all the hassle and admin out of maintaining my own website so that I can focus on other aspects of the studio and teaching. With student enquiries coming in every week it means the studio is always full with a waiting list which is a great position to be in for a small business.
- Gabrielle Peake
---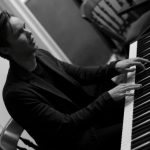 This is a fantastic site that has helped me pull in the students that I need. The process has all been very simple, and it leaves me with plenty of time to focus on the teaching side of things! Definitely recommended for any music teacher!
- Andrew Walker
Premium Plan
$40 Per Year
Most Popular
---
Appear in instrument and location searches
Google SEO support
Your own address:
nzmusicteachers.co.nz/your-name
A picture of you in all search results and on your page
Social Media Promo on Facebook and Instagram
Featured Plan
$100 Per Year
---
All the Premium features plus:
Appear randomly in the sidebar of the site
Appear randomly on the homepage
Professional Plan
$200 Per Year
---
All the Featured Plan features plus:
Appear at the top for your instrument
Appear at the top for your services
Appear at the top for your location
Your listing has a cool light-blue background and border
Recommended teacher section
all professional teachers rotate the very top spot for their service/location/instruments
Teacher Testimonials
---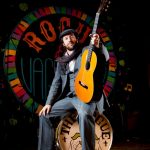 NZMTO is a fantastic service, providing professional profiles and plenty of enquiries. Lots of happy students!
- Mat Enright
---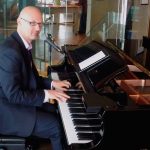 In two words folks: Awesome Site!
I recently returned to Wellington, - after performing abroad 12 years; and www. nzmusicteachers.co.nz - has undeniably proved to be the ideal site & vehicle for me to promote my return to teaching & develop my Piano & Jazz teaching business after a long absence. The majority of my music students discovered my profile from this incredibly easy to use, view, & well presented site. I encourage any musician & teacher wishing to promote & impart their own unique music skills - to use this exceptional online teaching advertising site. For teachers www. nzmusicteachers.co.nz is user friendly, fantastically presented & affordable! - (annual fee paid after my first student!). In turn, for students - it is easy to search any desired city/region/location/instrument - where all teachers are fairly promoted & easily viewed. Michael offers a personalized & ongoing service to ensure your specific music teaching needs are suitably promoted. Their dedication, care in delivering an exceptional product & service will ensure www. nzmusicteachers.co.nz will remain the best site of its kind. It has most certainly helped me! I understand they are expanding abroad & I would challenge any teacher or student seeking a music teacher to find a better presented, and more frequently used site! Thanks !
- Pieter Bos