Wellington

Singing Lessons | Keyboard Lessons, Ukulele Lessons | Artist development, Aural Lessons, Ensemble Coaching, Song Writing Workshops, Theory Lessons, Jazz Improvisation Lessons, NCEA Music Tutoring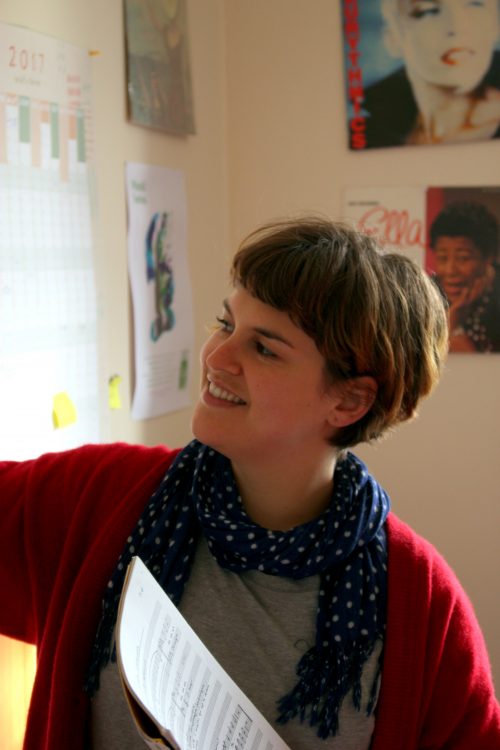 Qualifications: Bachelor of musical arts
Pricing: $30 30 minutes $40 45 minutes
Styles: Jazz, contemporary.
Suitability: All ages. All stages.
Bio
***Currently taking on new pupils!***
Kia Ora,
Ko Lucy tōku ingoa.
I'm a music teacher who wants to challenge you gently to reconsider some of the ideas you may hold about your perceived musicality. I believe every one deserves an opportunity to explore a relationship with music in an encouraging and nurturing environment free of expectation to progress at a certain rate. I have studied music, majoring in jazz vocals and improvisation and have composed and performed for a range of projects from musical theatre to electronica. I have a holistic understanding of music and listen to music all of genres and am above all interested in the healing qualities of music for us as individuals and as a community.
Learning an instrument comes down to confidence and open mindedness . It can involve a certain process of unlearning some misconceptions about what it is to be musical. Therefore, having a supportive, patient and caring teacher in a relaxed setting can make all the difference in allowing you to find an alternative narrative for you and music.
Ngā mihi nui.
Teaching Info
There is no pressure to progress at a certain rate. We will move on from concepts and techniques when you are ready and are feeling good. You choose the songs, we sing them together, I offer tips on how you could try approaching things differently to reveal textures and qualities in your voice you weren't aware of. We look at correct vocal technique to ensure you're doing things in the most comfortable, sustainable way. For keyboard it's much the same.  We look at basic music theory to enable you to have a comprehensive understanding of the keyboard. Finally, in my music theory lessons, we are working from a beginners level at a slow pace. I will take the time to ensure you totally understand a concept before moving forward. I want to emphasis that all lessons are catered to your individual needs and level of musical interaction. My lessons are about empowering you to feel good about your relationship with music and to have fun and progress at your own desire.