Cambridge

Flute Lessons, Guitar Lessons, Piano Lessons, Recorder Lessons | Theory Lessons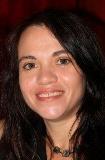 Qualifications: Bachelor of Music and Graduate Diploma of Teaching
Pricing: $30 per half hour Group fees depends on size of group
Suitability: Age 5 and above
Bio
I am an experienced music teacher and offer quality music tuition I have been teaching music for over 25 years. I also played flute in in Symphonic Orchestra at University, doing regular solo or ensemble performances at churches, weddings and other functions and in 2011 played the flute part in the Little Shop of Horrors. For the last 6 years I taught the flute at Western Heights High School and also the Rotorua Music School, preparing students for NCEA performances and also accompanying them on the piano. Privately I taught piano, keyboard, recorder, flute and guitar for around 45 students per year. I love teaching the theory of music and have received recognition from University of South Africa for teaching theory (Top ten candidates exceeded the 85% mark.) for 4 years consecutively.
Teaching Info
My music lessons are designed to encourage students to gain a life-long love of music and I include both technique and musicianship skills in each lesson. I teach students from all age groups and I can adapt to the level of each with ease. I am a very patient teacher and will work with each student according to his/her ability and I also prepare students for exams (mainly Trinity) when they're interested. As far as time allows I also incorporate theory into the lesson.
With guitar lessons I teach both rhythmical and basic classical guitar to mostly groups of 2 – 5 students.