Wellington

Singing Lessons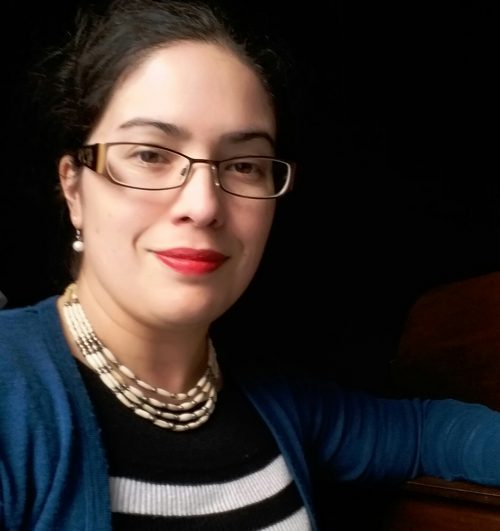 Qualifications: BMus (Hons) in Performance Voice - Victoria University of Wellington
Pricing: 1 hour - $80; 45 minutes - $65; Student prices: 1 hour - $75; 45 minutes - $60; 30 minutes - $40
Styles: Paloma teaches singers who sing opera/classical music, musical theatre, choral music, folk music, jazz, their own songwriting, indie music, pop and rock.
Suitability: Paloma teaches both male and female singers over the age of twelve years.
Bio
Paloma Bruce is a lyric coloratura soprano who teaches in her Pukerua Bay studio (Porirua) and in Brooklyn, Wellington, New Zealand. She is a passionate teacher of singing who has spent the last eight years performing and teaching in the United Kingdom. Paloma most recently was half of the operatic crossover duo Soprani with Soprano Jessica Hemley and ran The Bristol Voice Studio in London and Bristol in the United Kingdom. Paloma also taught singing at Colston's School in Bristol. She has now returned to New Zealand and has opened the Paloma Bruce Singing Studio in Brooklyn. Paloma runs vocal technique workshops at the Rata Studios School of Music – a music conservatoire held at Scots College Creative & Performing Arts Centre.
Paloma has performed leading roles in operas and operettas in both New Zealand and the UK. She has extensive performance experience, having performed solo to audiences of over 100,000, recorded for radio and television, performed pre-match entertainment for international rugby matches and performed solo with world-class orchestras, choirs and even a dixie band! Although specialising in opera, Paloma enjoys a wide variety of music and enjoys sharing that love of music with her pupils.
Teaching Info
The Paloma Bruce Singing Studio offers private singing lessons to professional/experienced singers and absolute beginners. Students study vocal technique based on the Italian-Swedish school which is adjusted to suit their style of music.
Paloma specialises in helping singers that have technical problems or who have hit a plateau in their development as a singer. Having studied with a variety of teachers and having experienced different techniques and methods of teaching, Paloma is passionate about sharing her knowledge in a way that will help the singer long term. Paloma focuses on teaching her pupils to become masters of their own voices and vocal development. She is interested in helping pupils to feel what they are doing technically and physically, rather than just imitating what they hear, so that they can learn to develop a strong and reliable technique that they trust and enjoy.
Paloma has studied voice with many different teachers and has a compilation of knowledge that encompasses many different styles of teaching. She is passionate about passing on her knowledge, and especially about helping people who have vocal problems. Paloma often helps singers prepare for professional auditions, conservatoire/university auditions and school exams. She has coached many professional singers including opera singers and professional recording artists.
Common problems that Paloma helps singers with include: tongue and jaw tension, confusion over correct posture while singing, confusion over different breathing techniques, problems with clarity of diction, lack of resonance and voice projection. Paloma is very successful in helping people who can't sing in tune, as well as helping experienced singers to use their voice with less tension and more control.  Paloma has successfully helped singers recover from and overcome former technical problems such as vocal nodules.