Christchurch

Singing Lessons | Choirs, Ukulele Lessons | Ensemble Coaching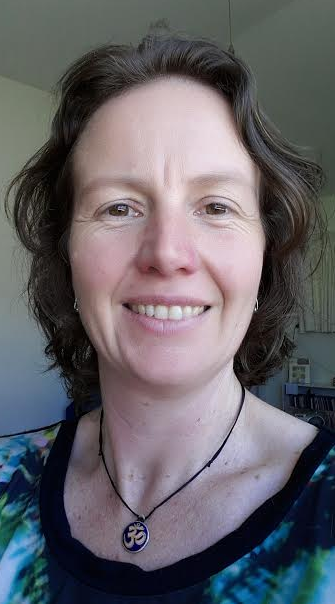 Qualifications: BMUS in Vocals from Canterbury University
Pricing: kids, students and community card holders $40, adults $50, read below for group class prices. Pay in cash or online.
Styles: pop / folk / jazz / contemporary styles
Suitability: 7 years and up, all stages esp beginners
Bio
Hi there,
For me, singing is all about happiness, self expression and a way to connect with others.   I am all about everyone feeling empowered to use their voice. And also about building community by singing together and sharing our talents.
I decided to get into music about 15 years ago when I realised the work I was doing wasn't making me happy. The first thing step I made was doing Nikky Berry's "Reclaim Your Voice" course. Then I joined world music choir A Capellago. Then I did the Hagley Jazz course. From there I progressed to study at the CPIT Jazz School and then finished my degree at Canterbury University. I began teaching one-on-one while I was at Jazz School and haven't stopped. I really love supporting people to find their voice and their joy, in singing.
Alongside private lessons, I run singing groups where people can sing together in harmony. It's a great way to meet others, build a sense of community and to have a great time.
In 2017  I'm running three singing groups: The Harbour Singers (Wednesday nights in Diamond Harbour),  The Addington Haven Singers  (Thursday nights in Addington)  Moodswingers (12.30pm on Thursdays in Addington)- a group of people singing explicitly to support their own good mental health.
The Addington Haven Singers sing a range of music in harmony. Mostly world music, gospel, folk, a little bit of pop. There are no auditions and we welcome newcomers throughout the year. We perform every couple of months at one of my student concerts. The cost from July 2017 is $10 per week or $7 if you're unwaged.
The Diamond Harbour Singers are run by a committee of locals and you could contact Margie directly if you live over that way 03 329 3331.
Moodswingers is a very low-key group. We sing along with youtube or with the keyboard. We mostly sing in unison and take turns choosing what we will sing. Moodswingers are super-friendly and supportive, great for anyone who is available during the day and who just wants to sing with others. The cost is $5 per session
Ukulele Strum-Along Nights
I have just started learning the ukulele and am considering starting a group where we sing and play along with ukuleles and guitars (or whatever instrument you have). I am going to trial this in July starting July 13th and it will happen on Thursdays before choir. I am hoping this will suit people who can play a little bit and who love to sing in a very social setting. Come at 6pm for soup and salad, we'll play and sing from 6.30pm – 7.20 and then I'll be setting up for choir at 7.30pm. If you are interested text me first to make sure it is happening on the night you want to come. $7 cost per week including food.
Teaching Info
I like working with students of all ages, especially beginners or people feeling vulnerable about singing. I am compassionate and fun, playful, bossy and knowledgeable.
Lessons are 45 minutes long and you need to commit to coming weekly. This is because to get better it's important to foster a habit of daily practise and receive feedback often as you learn. Singing is like a sport and requires learning about  muscular processes that are deep and take a bit of practise. Weekly lessons build a sense of momentum. Basically, most people need to learn how to relax, and to breathe and then how to use their body healthily to get a strong, beautiful sound that they like.
Students can expect to learn about:
-how to warm up your voice for safety and flexibility
-how to breathe in a powerful way for singing
-how to look after your throat
-how to use the strength in your body to support your voice
-how to be in tune
-how to relax and experience joy
-how to harmonize and hold your part
-how to create a beautiful, attractive sound
-how to improve your sense of rhythm
-how to use your voice to connect with others
-how to use your voice to express emotions in a way that touches and audience
-mic technique
-performance experience if you want (strongly encouraged)
-how to support yourself mentally to sing with confidence
-how to read music (if you're interested)
-how to play an instrument and sing at the same time
Individual lessons are available during the day Monday – Friday from 2pm – 5pm, Saturday 10.15am – 4.15pm.