Wellington

Guitar Lessons | Ensemble Coaching, Theory Lessons, NCEA Music Tutoring, Skype Lessons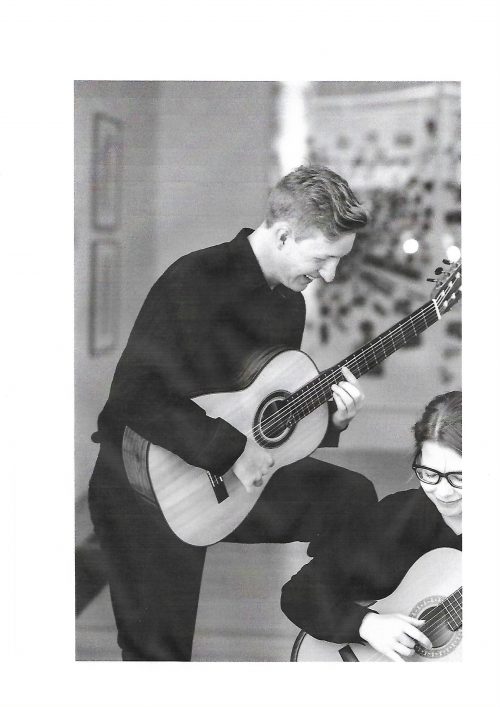 Qualifications: Bachelor of Music, First Class Honours, Performance Classical Guitar
Pricing: $35/half hour, $50/50 mins
Styles: Classical, Spanish, contemporary, pop, rock
Suitability: 5+
Bio
Royden Smith is a graduate of Te Koki New Zealand School of Music, having graduated with a BMus Hons (First Class) in Performance Classical Guitar at the end of 2016. Having been brought up in a musical family, it wasn't a surprise that he grew an organic love for music. He began formal violin lessons at the tender age of five years old, continuing until his teenage years, when he switched to guitar, to which has never looked back. Immediately the passion was evident and he has progressed rapidly ever since.
Royden studied under Dr Jane Curry at the NZSM, where he achieved great results both academically and with his performances, allowing him to play at various venues around the city. Along with his performance experience, Royden is a devoted teacher, who has been teaching students of all ages from 2009, in group lessons, private lessons and workshops, all around New Zealand. Royden recently attended the Suzuki Teacher Training Unit 1b and plans to build his teaching studio in Wellington.
For more information please do no hesitate to get in touch.
Royden Smith
email: royden.smith@gmail.com
phone: 0220828641
Teaching Info
You should expect to have fun. My lessons are always light-hearted and based around enjoyment being the inspiration for wanting to learn more. I have experience teaching students of all ages and backgrounds and so whether you are a parent wanting to enrol your child in lessons, or whether you are wanting to play guitar yourself, I am the person to come to.
I am classically trained, and so most of my material is based around what I know. Learning the fundamentals of technique and posture are crucial in the development stages and so even if you are interested in contemporary music, this is what we will begin with. Upon setting up the groundwork I am open to most genres of music and am happy to work with you in working out a list of repertoire.