Auckland

Bassoon Lessons, Cello Lessons, Clarinet Lessons, Drum Lessons, Flute Lessons, Guitar Lessons, Keyboard Lessons, Oboe Lessons, Piano Lessons, Recorder Lessons, Saxophone Lessons, Singing Lessons, Trombone Lessons, Ukulele Lessons, Violin Lessons | Aural Lessons, Song Writing Workshops, Theory Lessons, NCEA Music Tutoring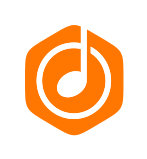 Qualifications: http://www.scherzo.co.nz/teachers
Pricing: $22-$36 per half hour lesson (inc. GST)
Styles: All styles
Suitability: Beginners to diploma+, Ages 4+ welcome. Adult students welcome.
Bio
Scherzo is a music school operating primarily on the North Shore of Auckland. We offer one-to-one lessons in Piano, Guitar, Drums, Flute, Oboe, Clarinet, Bassoon, Saxophone, Violin, Cello, Voice, Recorder and Ukulele. Our aim is to make learning music fun, whilst developing a solid musical foundation. Skill areas offered include performance, theory, harmony, aural, sight-reading, musicianship, and history. This approach prepares the student for any musical endeavour whether aspiring to be a concert pianist, songwriter, producer, conductor, or to play for personal enjoyment. Students can customise their learning to meet their personal goals, such as learning a particular piece or preparing for a qualification.
Our students are motivated by a reward system and have many opportunities to share their music with friends and family through organised concerts. Exams are encouraged but are not a requirement. Our current pass rate is 100% and of that our distinction rate is 66% for grades 1-8.
We run one music academy, one Saturday morning school and various satellite studios:
Long Bay College Music Academy (Piano, Guitar, Drums, Flute, Clarinet, Saxophone, Violin, Cello, Recorder, Voice, Ukulele, Aural, Music Theory)
Westlake Boys' High School – Saturday only (Piano, Guitar, Drums, Violin, Cello, Saxophone, Bassoon, Recorder, Ukulele, Aural, Music Theory)
Glenfield (Piano, Flute, Recorder, Aural, Music Theory)
Forrest Hill (Piano, Aural, Music Theory)
Beach Haven (Violin)
Okura (Guitar)
Mt. Eden (Flute, Oboe, Cello)
Mt. Wellington (Piano, Music Theory)
Contact us today to book a trial-lesson at any of these locations!
Teaching Info
For more information, visit www.scherzo.co.nz
Our daughter has been a student of Leah's for 10 years now and we can wholeheartedly endorse the tuition she has had in piano in this time. Leah's tuition has given Rita a thorough grounding in theory and practical piano and taken her through the grades achieving Merit or Distinction. Leah is an exceptionally gifted teacher and the best role model you could have for your child. We feel Leah has extended and instilled a lifelong love of music in our daughter and feel extremely grateful to have her as our daughters musical mentor.
-Lorraine & Laurie
I have been learning music with Leah for over 6 years now and have enjoyed every moment of it. When I first began learning flute and music theory from Leah I was encouraged to sit graded exams each year. These exams created a chance to set goals and have something to aim for over the year and Leah has helped me achieve these goals to the best of of my ability which is testimony to her amazing teaching. Completion of each exam has given me a sense of pride and has helped map my progress throughout the years. Each lesson is different and interesting, with new techniques to be taught and unique ways of going about difficult sections of music. The casual concerts Leah organises have helped to build my confidence over the years, not only in music performance but in public speaking and presentation as well. Leah has instilled in me a great love of music and because of this music will forever be a part of my life no matter what career I pursue in the future.
-Katie
Luke has a calm and professional manner about him. He is kindly encouraging and supportive. My son is a guitar student of Luke's and he is so enthusiastic to see him each week. He has quickly developed his guitar skills and I attribute this to Luke's excellent teaching and genuine love of music.
-Melissa
I have really enjoyed my lessons with Rhys and think I have made good progress. I achieved my first goal of being accepted into the school concert band.
-Kate
Isobel has loved her first term of lessons with Miyo - she has such a wonderful manner with her. The lessons are fun, well paced and the focus in on good technique.
-Melinda
Amber is enjoying her lessons with Cameron and has come a long way in 18 months. The decision to do one on one lessons as opposed to group sessions elsewhere was definitely the right one. I would definitely recommend Cameron as a tutor to anyone wanting to learn piano and also if you have a passion for singing.
-Lisa