Wellington

Saxophone Lessons | Electronic Dance Music Production Lessons, Guitar Lessons, Keyboard Lessons, Singing Lessons, Ukulele Lessons | Artist development, Aural Lessons, Song Writing Workshops, Theory Lessons, Composition Lessons, Jazz Improvisation Lessons, NCEA Music Tutoring, Skype Lessons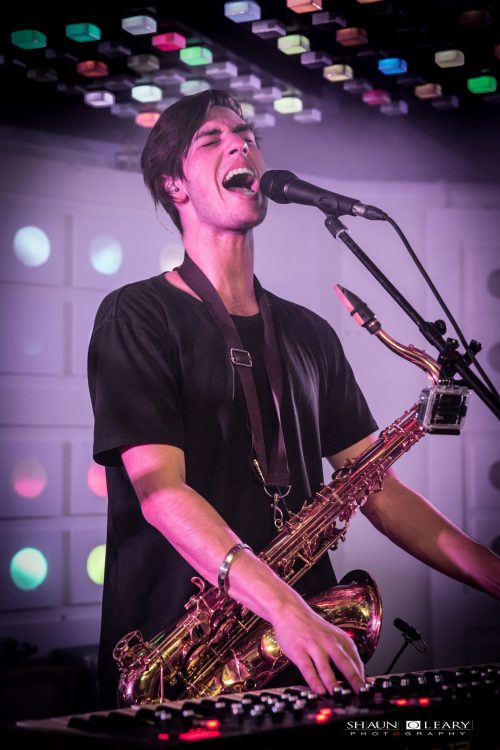 Qualifications: Bachelor of Music
Pricing: $30 half hour, $50 full hour
Styles: Jazz, Pop, Funk, Rock, RnB, EDM, Hip-hop
Suitability: 6 to 60+
Bio
*Currently taking on new students, at any age and skill level.
Shaan Singh began his professional music career busking outside the shopping mall with his brother at the age of 10 playing christmas carols. The music hasn't stopped since.
Shaan completed a Bachelor in Music in 2014 majoring in jazz saxophone and jazz composition.
Shaan specialises on saxophone but is also a proficient vocalist and is the lead singer of the band 'Drax Project' signed to Universal Music. As part of this project he has had the opportunity to open for international acts such as Brian McKnight, SBTRKT and Gorillaz and to share the stage with hundreds of incredible musicians from around the world. Also travelling to play festivals with Drax Project and other groups for shows in Australia and all over New Zealand. He has recently returned from shows in Sydney, Melbourne and Auckland opening for NZ band Six60.
Shaan also teaches music theory, sight reading/singing, song writing, and beginner guitar, electric guitar, ukelele, bass, piano/keyboardelectronic and electronic music production.
"From composing for jazz ensembles and improvising on saxophone, to writing and performing in an electronic pop band, Shaan Singh has a wealth of experience well beyond his years in the industry"
Teaching Info
I love inspiring children and adults to learn and make music. I focus on finding out what a students passion is and incorporate that as much as possible into learning music.
I'm great with young kids to teens as well as 'adults' and making music fun for them. It's so important to feel like you're getting better all the time when you're learning and one way to do that is to have more fun every time! I wouldn't be here if I wasn't having a great time.
Teaching is done from my home studio in Kelburn, Wellington.
As well as teaching instruments I've learnt a lot about developing yourself and continuing to grow as an artist. Song writing, finding your audience, and learning to use computer software such as Logic/ProTools to create and compose music is something I am also very passionate about also.
I am so grateful for all my amazing teachers I have had and continue to have in my life. My greatest passion in life is music and it's an incredible feeling when you get to pass on your knowledge and passion to others.